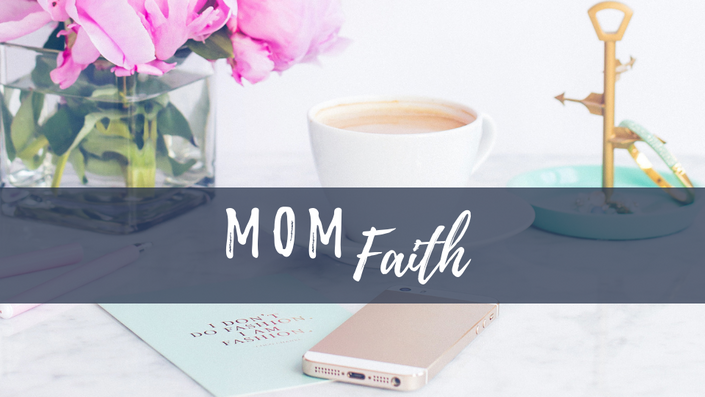 Mom Faith
Rekindle Your Faith in the Midst of Your Motherhood
Dear Mom,
I see you, and I get it.
I understand that you are exhausted with the messages of who you should be as a mother.
Your Pinterest boards are filled with mommy tips, Bible studies and dreams of what your motherhood could be, but instead of inspiring you, they just make you feel like a failure.
Do you look at other moms and wonder how they have it all pulled together?

I mean, you're doing good if your kids make it out the door with their hair brushed.

Meanwhile, those other kids are quoting Scripture before they know the alphabet and eating organic handmade everything.


Ok, maybe not...

but it sure feels like all the other moms have this stuff figured out.

It's not time to do more.

It's time to let go and let God.

Once you rekindle your relationship with the Lord, He does what you can't do.
THE GUIDE TO REKINDLING YOUR FAITH IN THE MIDST OF YOUR MOTHERHOOD
Together, let's discover how to:
Build faith in the midst of motherhood

Get quiet time in a house full of kids

Lead our children in Bible study with confidence

Let go of the expectations of others

Fill our lives with joy and real purpose

See our faith overflow into the lives of our children
Program Line-up
Welcome!
Available in days
days after you sign up
MAMA, IT'S TIME TO FILL YOUR CUP SO YOU CAN
GIVE FROM THE OVERFLOW